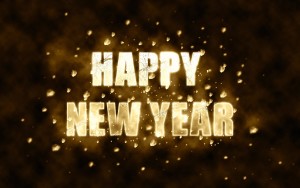 Ready for another year? Maybe a few of us aren't! But I think most of us are. I especially enjoy the new year because I always appreciate getting another set of twelve months to work with. It's like getting a fresh set of downs to score that next touchdown, or a new 24-second shot clock.
How about you? Do you have any particular goals or hopes or projects in mind that are on your bucket list for 2015? Anything specific?
Ours is pretty broad-based and evergreen and straightforward: serve our customers with the highest level of integrity and quality that we possibly can as we take care of them and their equipment. In other words, that's always our goal.
We want to make 2015 a good year for you, in that if you employ us to do service work for you, or engage us for business in purchasing new or used equipment for your office or practice, you come away knowing that you got treated fairly and honestly and that we gave you the best of the bargain and more than you expected! I want to be sure that you feel we always have your best interests at heart in whatever we do for you.
So whether you call us for an autoclave that isn't sterilizing properly, or a power table that is being finicky and fussy, or some other piece of clinical or laboratory equipment that is vying for your attention, I want ZERIMAR to be the name you think of and a name you instantly associate with personal and professional and friendly service.
That's my new year's "resolution."
Here's to a happy and successful and blessed and prosperous New Year 2015 for all of us!