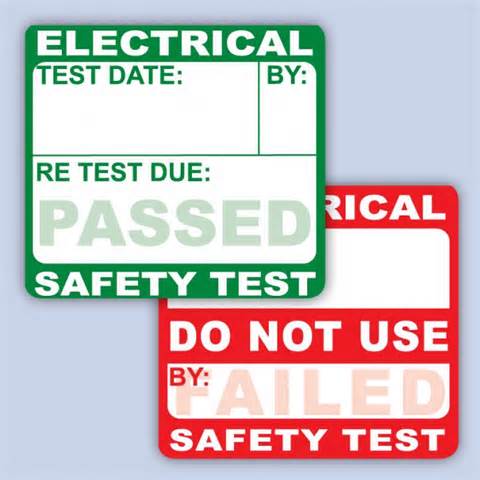 Chances are your medical, dental, veterinary or laboratory facility has some electronic and electrically operated devices that come in direct contact with patients and staff. 
If that's the case, then the subject of electrical safety testing of that equipment should be of interest to you.
This is even more true if your facility gets regular (or perhaps not so regular) agency inspections by federal, state or local authorities.
The good news is that you don't have to be an electrical engineer to appreciate the value and wisdom of making sure ALL of your electrical and electronic devices are operating safely and in compliance with regulatory and industry standards.
That should be a "no-brainer", right?
Well, what is not such a no-brainer is knowing and understanding just what "electrical safety" really is.  Not in great depth or detail, necessarily.  But a working knowedge of it at least is a good idea. 
So, to that end, here is a document you may find helpful.  Hopefully, it will shed some light on this rather technical subject.  (Just be mindful that it focusses on general electrical safety of appliances (in the workplace as well as in the home) rather than on specific types of equipment that you probably have in your facility.)  
When you click on the link and have a look, you see that it is a 58-page document.  So it is definitely a thorough treatment of the subject.   
You might think it's more information than you need (or want!).  That's probably true.  Nonetheless, you should go ahead and at least skim through it to get the "gist" of what it is talking about. 
Think of it as . . . "Everything You Never Wanted to Know About Electrical Safety — And Were Content NOT to Ask! 
Wouldn't you agree, though, that it's better to be a little bit enlightened than to remain "in the dark"?
We like to think so.
You'll be glad to know that ZERIMAR MEDICAL performs electrical safety testing and documentation for many of its healthcare, assisted living and laboratory customers.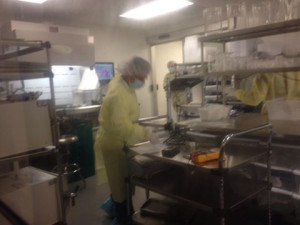 Most have this done an an annual basis: once a year.  Others semi-annually, twice a year.    
Either way, we provide our clients and their staff with data-driven peace of mind.
We can do the same for you.
If you would like to know more about having this vital and important service performed at your facility — and how it can help ensure the safety and well-being of patients and employees by verifying and documenting the operational safety and integrity of your equipment — then give us a call:
(480) 497-4392
To learn more about our other services, click here.
Or, to use our handy contact form to reach us, go here.